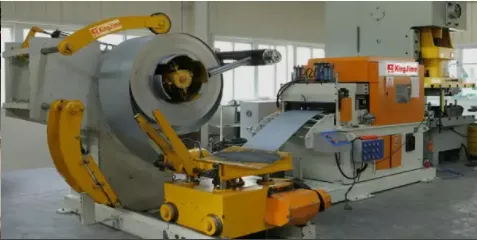 Kingjime's latest news: The Dongguan technology innovation fund project undertaken by our company has passed the acceptance of the expert group.
On June 16, 2014, organized and hosted by the Dongguan Science and Technology Bureau, an expert group composed of experts and professors from Guangdong Machinery Research Institute, South China Agricultural University, Jinan University, South China University of Technology, and Guangdong Zhengyuan Accounting Firm visited Our company has carried out on-site acceptance of the 2010 Dongguan technology innovation fund project for small and medium-sized technology-based small and medium-sized enterprises undertaken by our company, that is, the "Automatic Feeding and Correcting Cross-cutting Machine Integration Technology and Equipment Application and Industrialization" project.
After listening to the company's summary report on the project work, the expert group carefully reviewed relevant materials, inspected the production site, and conducted technical inquiries. After full discussion and comprehensive evaluation, it was agreed that the project has completed all the contents of the project contract and agreed to pass the acceptance.